Fashion
Garmin Fenix 7: The Ultimate Adventure Companion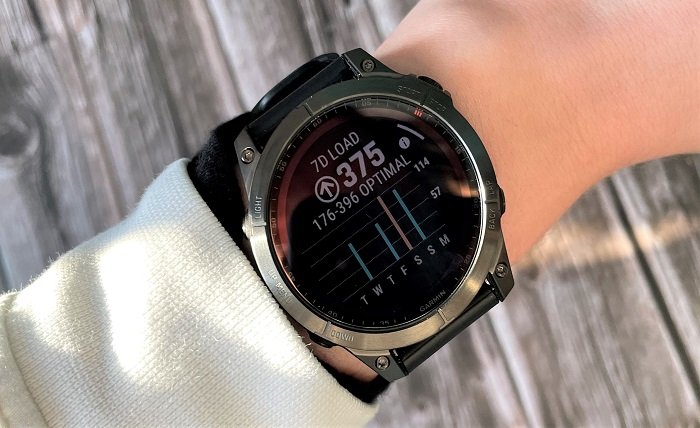 In the world of outdoor enthusiasts and fitness enthusiasts alike, Garmin has always been a trusted brand known for its innovative and reliable GPS technology. The Garmin Fenix series, in particular, has garnered a dedicated following due to its ruggedness, advanced features, and exceptional performance. Now, Garmin has taken things up a notch with the much-anticipated release of the Garmin Fenix 7. In this blog post, we will delve into the exciting features and improvements that make the Fenix 7 the ultimate adventure companion.
Enhanced Design and Durability:
The Garmin Fenix 7 showcases a sleek and robust design, built to withstand the toughest environments. Whether you're hiking through rugged terrains or diving into the depths of the ocean, the Fenix 7 is designed to endure. With its reinforced titanium bezel and scratch-resistant sapphire glass, this smartwatch is truly built to last.
Advanced GPS and Navigation:
One of the standout features of the Garmin Fenix series has always been its exceptional GPS and navigation capabilities. The Fenix 7 takes it to the next level with even more accurate and reliable tracking. Powered by multiple satellite systems, including GPS, GLONASS, and Galileo, the Fenix 7 ensures precise positioning and navigation, even in challenging environments. Whether you're exploring a new trail or conquering a remote peak, you can trust the Fenix 7 to guide you every step of the way.
Enhanced Performance Metrics:
For fitness enthusiasts, the Garmin Fenix 7 is a game-changer. It offers an extensive range of performance metrics to help you track and optimize your workouts. From heart rate monitoring to sleep tracking, the Fenix 7 provides comprehensive insights into your overall health and fitness. It also offers advanced features like VO2 max estimation, recovery advisor, and training load balance, allowing you to train smarter and achieve your goals faster.
Adventure-Specific Features:
The Fenix 7 is tailored for adventurers and outdoor enthusiasts, offering a wide array of adventure-specific features. It includes preloaded topographic maps, ski maps, and golf course maps, allowing you to navigate and explore with confidence. The Fenix 7 also boasts a built-in altimeter, barometer, and compass, providing valuable data for outdoor activities like hiking, mountaineering, and skiing. Additionally, it is water-rated up to 100 meters, making it ideal for swimming and water sports.
Advanced Smartwatch Capabilities:
Apart from its outdoor and fitness features, the Fenix 7 functions as a comprehensive smartwatch. It seamlessly connects with your smartphone, allowing you to receive notifications, texts, and calls right on your wrist. With Garmin Pay, you can make contactless payments on the go, eliminating the need to carry a wallet. The Fenix 7 also supports music streaming services, so you can enjoy your favorite tunes while on the move.
Extended Battery Life:
Battery life is a crucial factor when it comes to outdoor adventures. The Fenix 7 delivers impressive battery performance, lasting up to 21 days in smartwatch mode and up to 120 hours in GPS mode. This extended battery life ensures that you stay connected and powered up during long expeditions, without the need for frequent recharging.
Conclusion:
The Garmin Fenix 7 sets a new standard for adventure smartwatches. With its enhanced design, advanced GPS and navigation capabilities, performance metrics, adventure-specific features, smartwatch capabilities, and extended battery life, it is the ultimate companion for outdoor enthusiasts and fitness enthusiasts alike. Whether you're a seasoned explorer or a weekend warrior, the Fenix 7 is a reliable and powerful tool that will elevate your adventures to new heights. Invest in the Garmin Fenix 7, and embark on your next journey with confidence.