Life Style
Why George Foreman Endorses Choice Home Warranty: A Comprehensive Review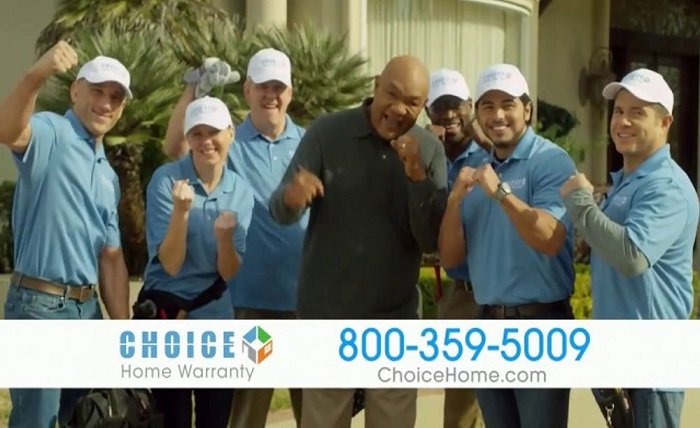 When it comes to owning a home, unexpected repairs and replacements can quickly add up in cost. This is where a home warranty can come in handy. A home warranty is a service contract that covers the cost of repairing or replacing certain appliances and systems in your home. One of the most popular home warranty providers is Choice Home Warranty, which has gained even more recognition due to their celebrity endorsement by George Foreman.
Who is George Foreman?
George Foreman is a former professional boxer and two-time world heavyweight champion. In addition to his boxing career, Foreman has also become a successful entrepreneur and television personality. He has endorsed a variety of products and services throughout his career, including Choice Home Warranty.
George Foreman's Endorsement of Choice Home Warranty
In 2020, George Foreman became the official spokesperson for Choice Home Warranty. Foreman has personally used the service and believes in its ability to protect homeowners from unexpected repair costs. He has even gone as far as to say that Choice Home Warranty is "one of the best decisions you'll ever make for your home."
Choice Home Warranty Coverage Options
Choice Home Warranty offers two main coverage options: the Basic Plan and the Total Plan. The Basic Plan covers major appliances, such as your refrigerator, oven, and dishwasher, as well as certain systems, such as your plumbing and electrical. The Total Plan includes everything in the Basic Plan, as well as additional coverage for your air conditioning, heating, and water heater systems.
In addition to these two plans, Choice Home Warranty also offers optional coverage for items such as your pool and spa, well pump, and sump pump. These additional coverage options can be added onto either the Basic or Total Plan for an extra cost.
Benefits of Choosing Choice Home Warranty
Peace of Mind: With a home warranty, you can have peace of mind knowing that you're covered in case of unexpected repairs or replacements. This can help alleviate the stress and financial burden that can come with owning a home.
Convenience: When a covered item breaks down, all you have to do is call Choice Home Warranty and they'll handle the rest. They'll send a licensed and insured technician to your home to diagnose and fix the problem.
Cost Savings: One of the biggest benefits of a home warranty is the potential cost savings. If you were to pay for repairs or replacements out of pocket, it could cost you hundreds or even thousands of dollars. With a home warranty, you'll only have to pay a service fee, which is typically around $75.
Flexibility: Choice Home Warranty allows you to choose your own service provider if you prefer. This means that if you have a preferred technician that you trust, you can still use them even if they're not part of Choice Home Warranty's network.
Conclusion:
Overall, Choice Home Warranty can be a great option for homeowners looking for peace of mind and cost savings. With two main coverage options and additional coverage options available, you can customize your plan to fit your needs and budget. And with the endorsement of George Foreman, you can trust that Choice Home Warranty is a reliable and trustworthy provider. However, it's important to carefully consider your options and read the fine print before signing up for any home warranty service.
Read more about Choosing Choice Home Warranty